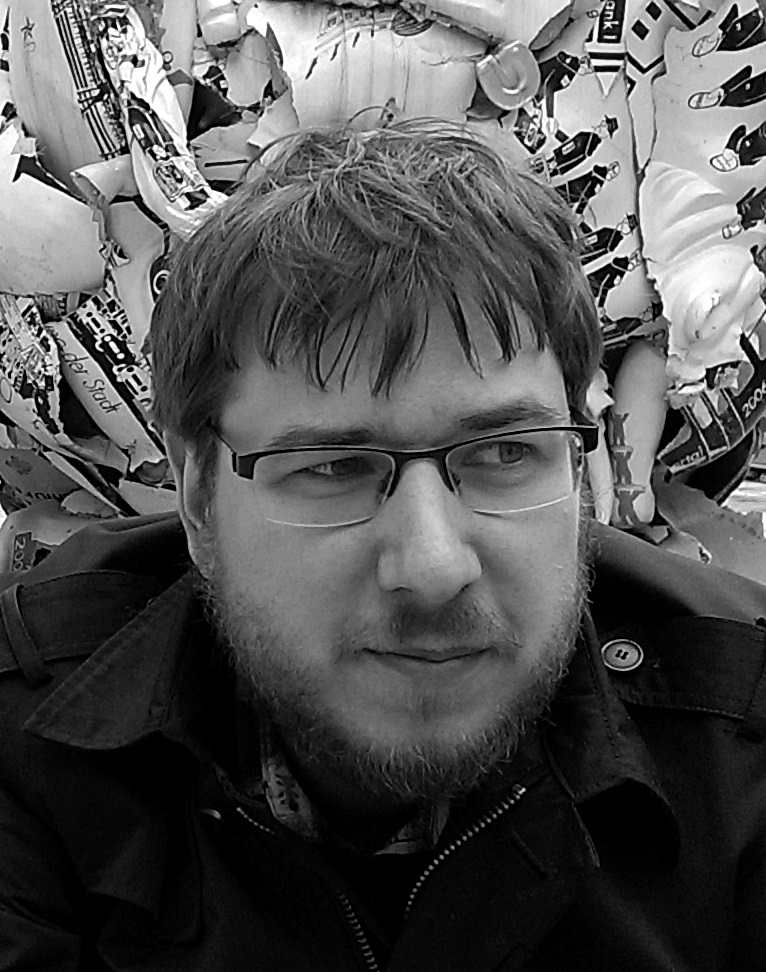 Zoltán Lesi (Hungary, 1982) lives and writes in Vienna/Austria and Budapest/Hungary. From 2001 to 2006, he studied software engineering at University of Szeged/Hungary. His diploma thesis was a software that analyzes poems.

He published two books of poetry: Daphnis ketskéi (Daphnis' goat) (FISZ, 2009), Merül (Diving) (JAK-Prae, 2014) and the children's book Karton és Matild – A zombimentők (Karton and Matild – The zombiesaver) (Móra Publishing House, 2017). His poetry is translated into German, English, Serbian and Polish. He has numerous publications in literary magazines.

Zoltán Lesi translates German and Austrian literature and organizes a literature exchange program between Austrian and Hungarian authors. He is editor of the common Worldliterature Series of the Jelenkor Publishing House and Young Writers Associations. In 2016, he was distinguished with the Zsigmond Móricz and Akademie Schloss Solitude Scholarship.
The Match
 At the moment I was born, the sun shone bright
over Ceasars Palace in Las Vegas. Ray "Boom Boom"
Mancini, the world lightweight champion,
was defending his title against a Korean challenger.
Duk Koo Kim was a shoe-shine boy, a complete unknown
when he stepped into the ring, winning bout after bout
in the Far East. Kim fought like a champion, mirrored
Mancini blow for blow. They rewrote the rules of boxing,
went fourteen rounds against each other. Both tried
to dominate as much as possible. Mancini was thinking of
chucking in the towel – his ear was bleeding, left eye swollen,
fist twice the size of normal. Kim, the shining hope
of a dirt-poor family, was playing for keeps, carving
on the hotel room wall: 'victory or death'. Towards the end,
Mancini was in charge, connecting far more often than
Kim. In the thirteenth round, Mancini unleashed a flurry;
thirty-nine blows proved ineffective. Next round,
Mancini came on again, landing a right, missing a left;
but his second jab with the right sent Kim flying to the ropes
– he banged his head. An hour later fell into a coma.
Mancini travelled to the funeral in South Korea.
A few months later, Kim's mother killed herself; so did
the referee. Mancini wasn't his old self anymore, either.
He'd grown used to deadly silence. At first, old voices
drifted into his head, kids from school, his childhood friends.
But after a while, those voices faded and he stopped
talking to himself for company. Then came the feeling,
rather odd, that in the silence, his voice was not his own -
he couldn't stand to hear it. He could see their faces
before him, but hadn't anything to say.