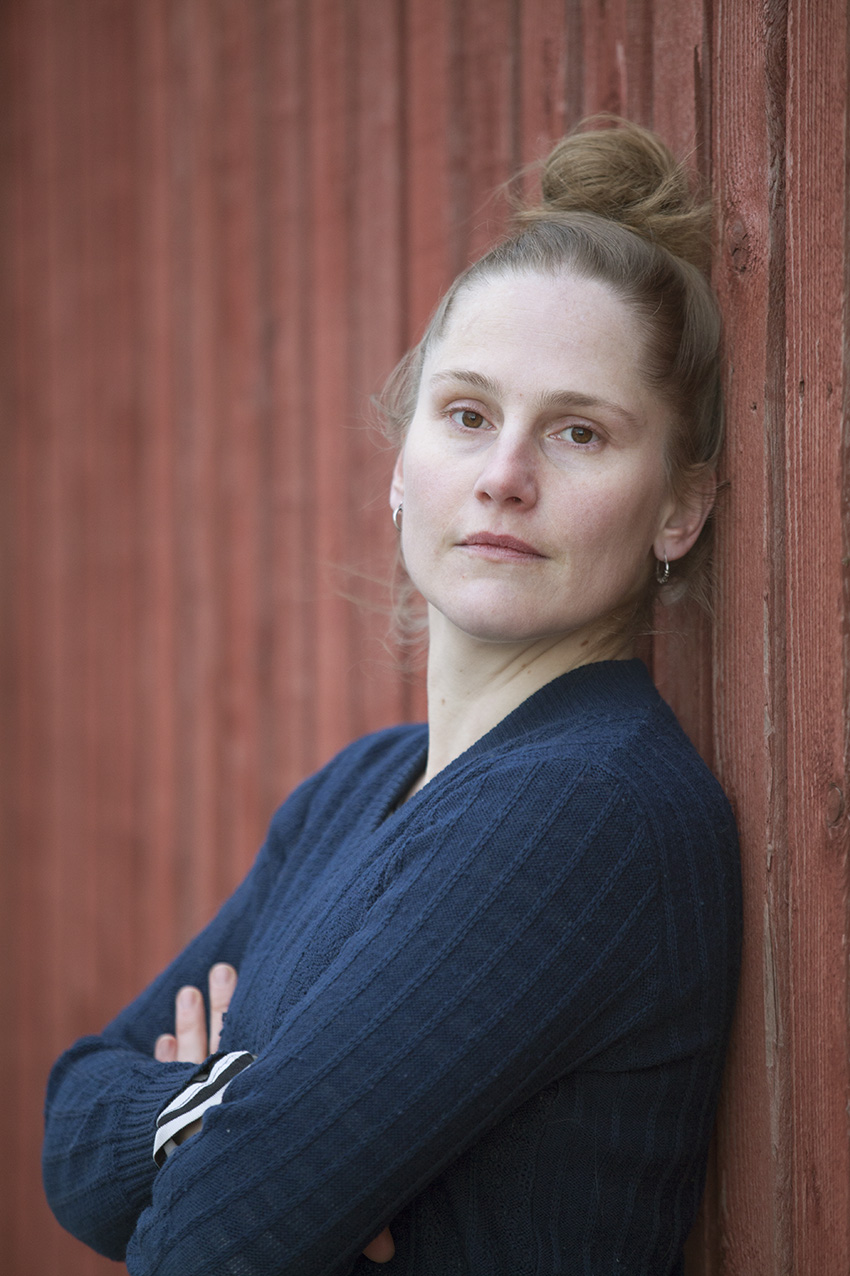 Alexandra Salmela is an author of literary fiction for adults and children, who publishes her work both in Finnish and Slovak language. She also works as a translator and a theatre practitioner.
Salmela was born in Bratislava, former Czechoslovakia, now Slovakia, in 1980. She studied theatre dramaturgy in Bratislava and Finnish philology and literature in Prague, Czech Republic. She has been based in Finland since 2007.
Salmela's debut novel 27 or death makes an artist, published in Finland in 2010, was awarded the prestigious Helsingin Sanomat Prize for Debut of the Year and nominated for The Finlandia Prize and numerous other prizes in Finland and Slovakia. Her books for children met with a positive reception and several prize nominations, too. Her latest work, experimental novel Antihero, came out in autumn, 2015. Since she has published her short stories as well as feuilletons in both Finnish and Slovak media, literary reviews and anthologies.
In her work in progress, Salmela continues experimenting with the structure, language and form of the text. She is interested in the ways of expressing meanings through visual aspect of the text (eg. typography, graphic layout); other important topic is the deterioration of language. In her work, the genre stereotypes are being broken, and literary forms melt into each other, while poetry and prose overlap.
Salmela is interested in performative potential of read prose, rhythmical dialogue between different texts. In the field of theatre she focuses on site specific, performance and other borderline genres.
Salmela was an artist in residencies in Finland, Estonia and Italy, and presented her work at numerous book fairs, festivals, author's readings and seminars around Czech Republic, Estonia, Finland, Germany, Greece, Hungary, Italy, Poland and Slovakia.
She likes trees and is slowly shifting towards happy endings.